Flower Frenzy Graphics and a Freebie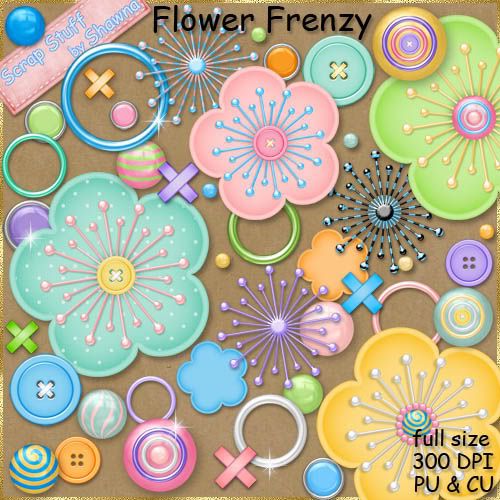 Brighten up any project with these charming, colourful flowers that you create and build yourself. 7 different colours for 14 flowers (each of the 7 colours have a light/dark version), and 125 unique pieces for you to mix n match to create many flower combinations.
Flower backs are 700x700 at 300 DPI and all 139 pieces are on their own png layers. Resize and recolour as you wish.
14 coloured flowers (not decorated)
8 buttons
8 button ribbons for the middle
14 coloured brads
32 metal rings for the pearls
28 pearl sprays
20 pearls
15 polka dot overlays for the flowers
139 pieces total all on separate png layers
Click on one of the blinkies at the right to go to my stores!!!
And now for a sample freebie. Click on the picture to download.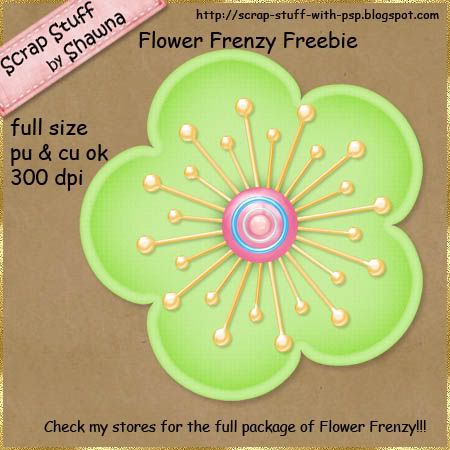 Labels: freebie