New Products in my Stores
Got a couple new products up in my stores this week. First is a set of 9 bingo cards, 8 different coloured bingo balls; each has the numbers 1 to 75 (600 balls totoal) and 24 coloured bingo chips. All digitally made, full size, 300 DPI and png format.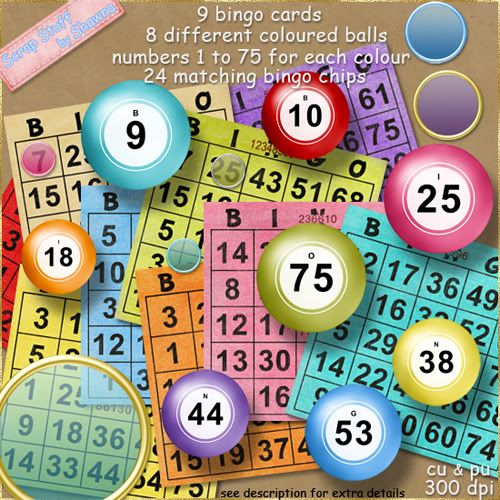 I've also got 3 sets of hot air balloons. Each balloon is approximately 1850 x 2850, 300 DPI, and PU & CU, and in png files.
You can click on the store blinkies on the right to check out these and the rest of my store items.